Details
Product Information
The RoBoard RS-1270 is the standard size digital servo dedicated for Robotics, with precise-made steel gears and back horn design, the aluminum chassis design not only exudes an exquisite style but helps operating and making your Robot more active.
Standard size digital servo
Coreless servo motor
Digital 4096 with steel gear and 2 ball bearings
Back-horn design
Weight: 70g
Size : 40.4 x 20.1 x 40.3 (mm)
Torque force: 35.0 kg-cm@7.4V / 486.0 oz-in@7.4V
Speed: 0.11 sec/60 degrees
Voltage: 6.0 ~ 7.4 V, suggested 7.4V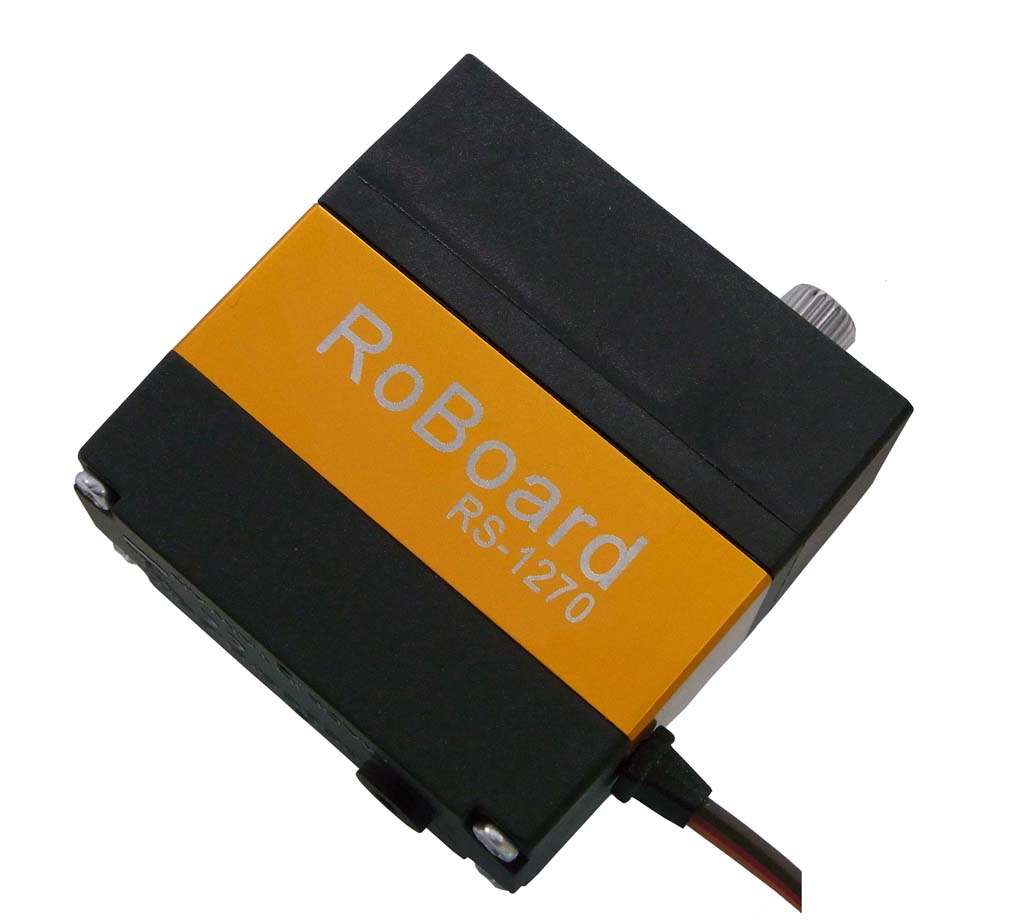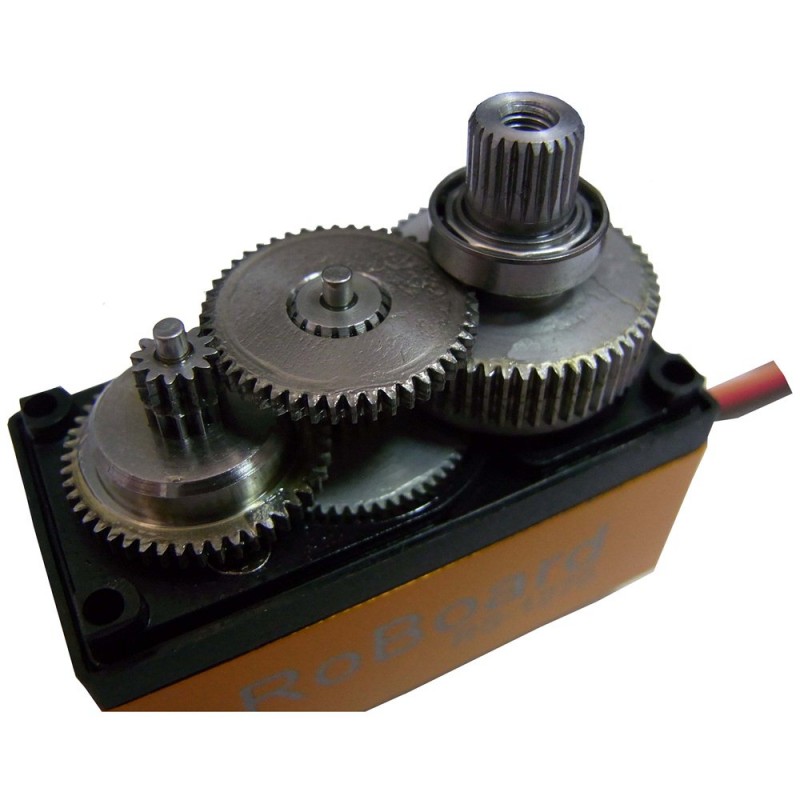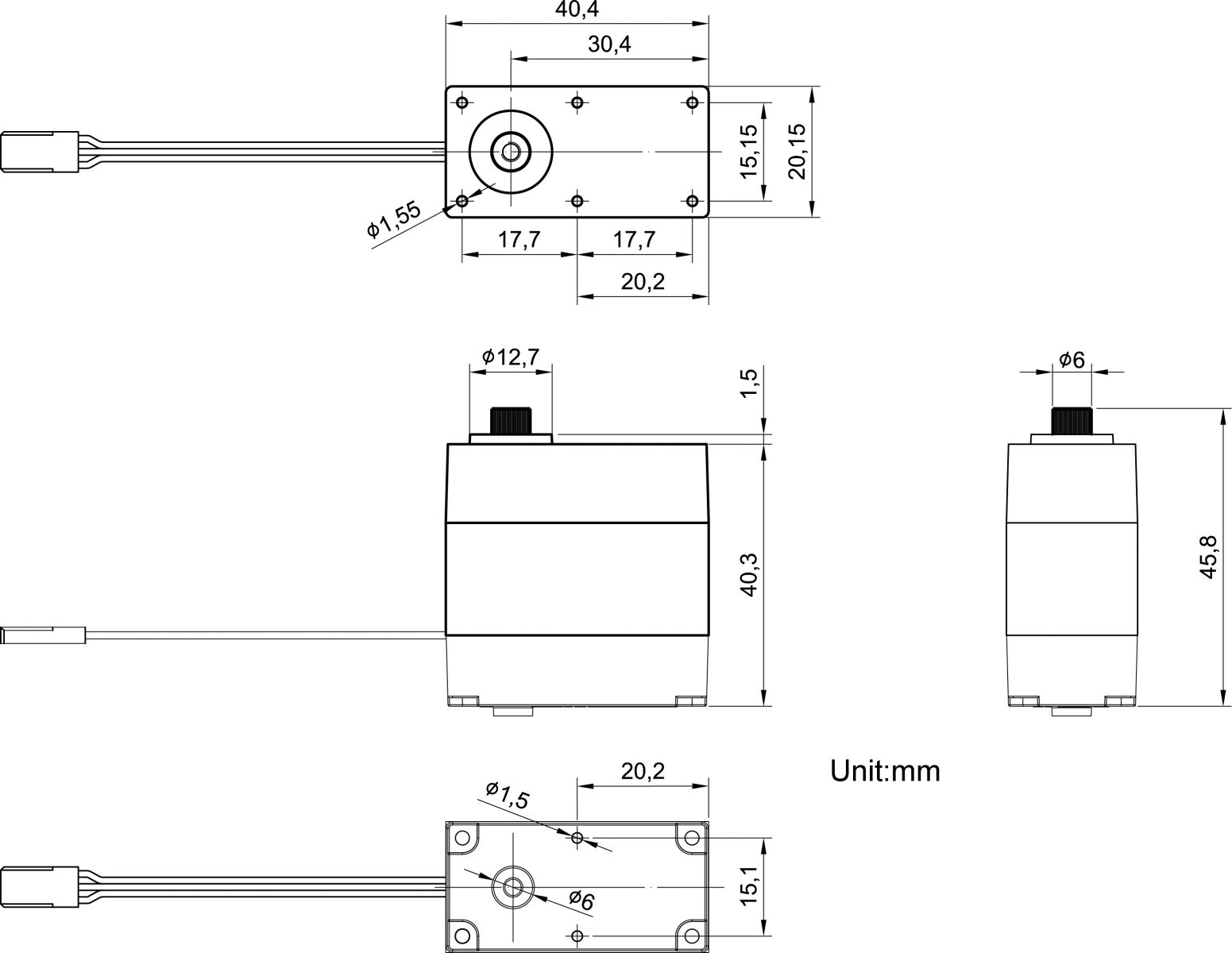 click to enlarge. Unit : mm
Specifications
What's Included
RS-1270 : RoBoard Servo Motor RS-1270
Applications
Download
The product has been added to cart!
The product has been added to cart!
Your shopping cart has0items. Total amount: USD0.00(NTD 0.00)