Details
Product Information
- 300MHz 32-bit x86
- 1GB DDR3
- LAN
Open-Source Hardware
Support DOS, Windows, Linux
Arduino-Compatible IDE
86Duino is an open-source embedded platform based on Vortex86EX SoC, easy-to-use hardware and software integrated. This Arduino-compatible board can support many x86 O/S as well as those running on the original Arduino base system.
The 86Duino is a high performance and fully static 32-bit x86 processor board compatible with Windows OS, Linux and most popular 32-bit RTOS. It integrates PCIE bus, DDR3, ROM controller, xISA, I2C, SPI, IPC (Internal Peripheral Controllers with DMA and interrupt timer/counter included), Fast Ethernet, FIFO UART, USB2.0 and SD/SATA controller within a single package to form a system-on-a-chip (SOC).
86Duino provides an ideal solution for the Arduino and embedded system with desired performance.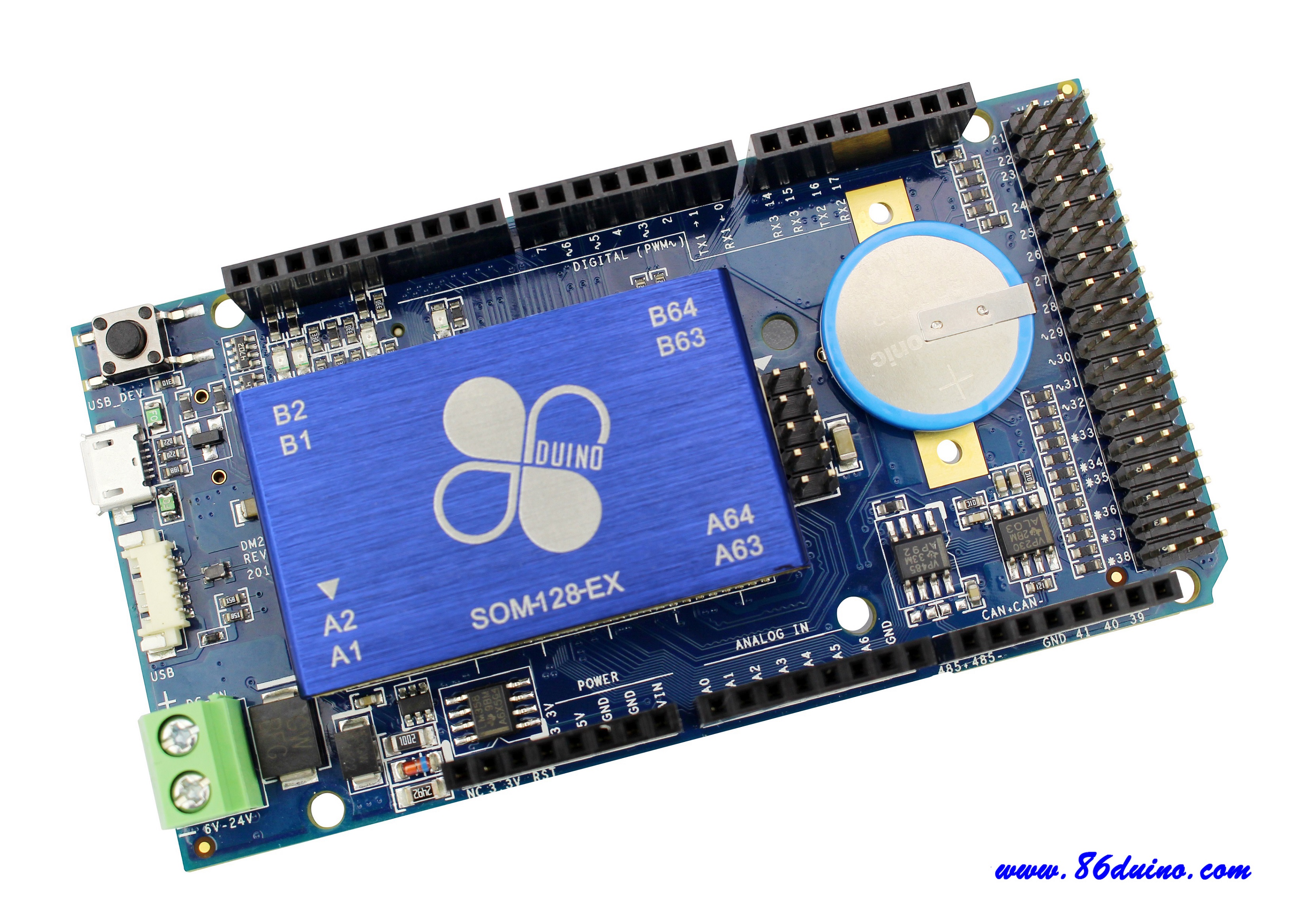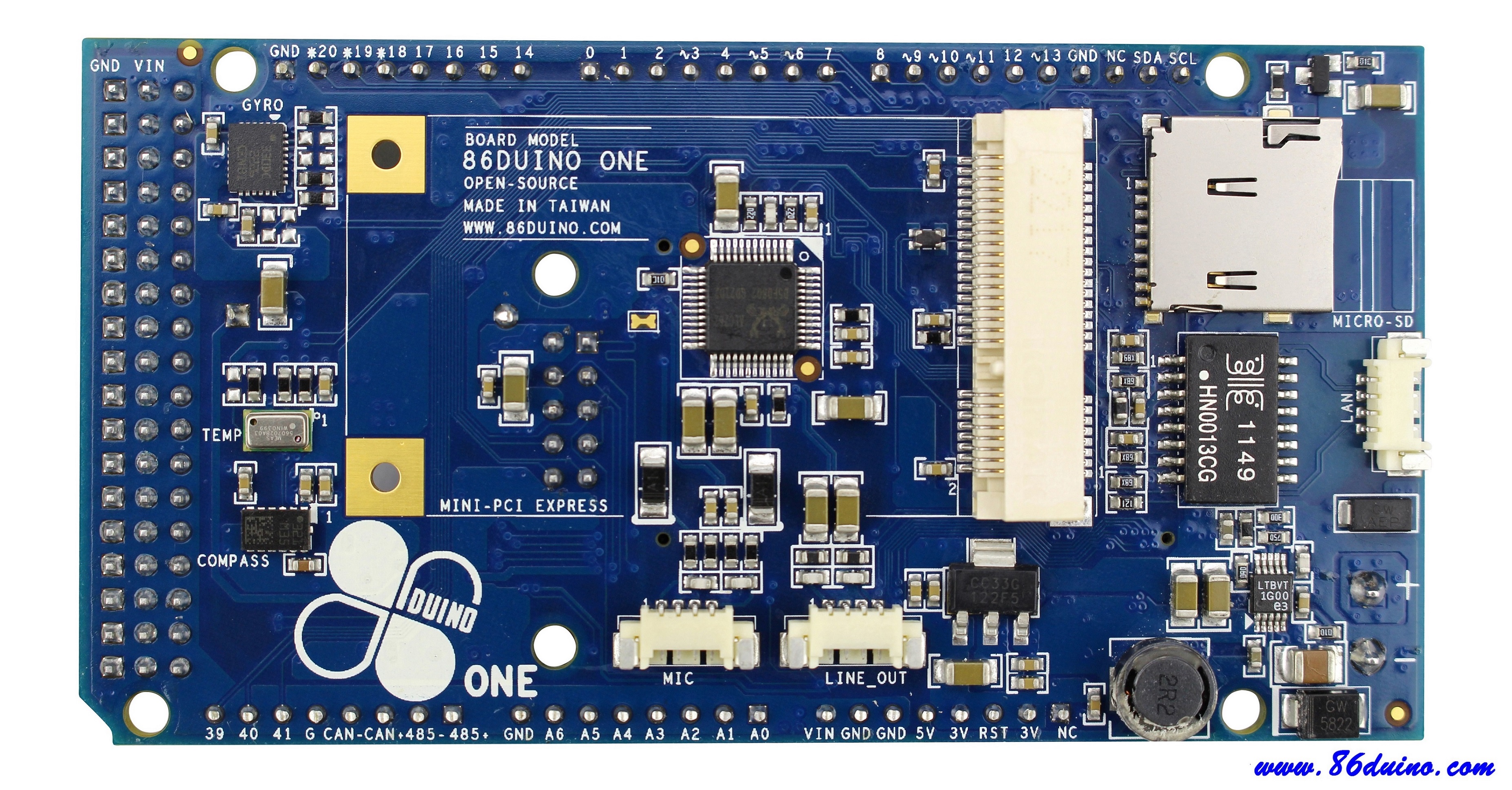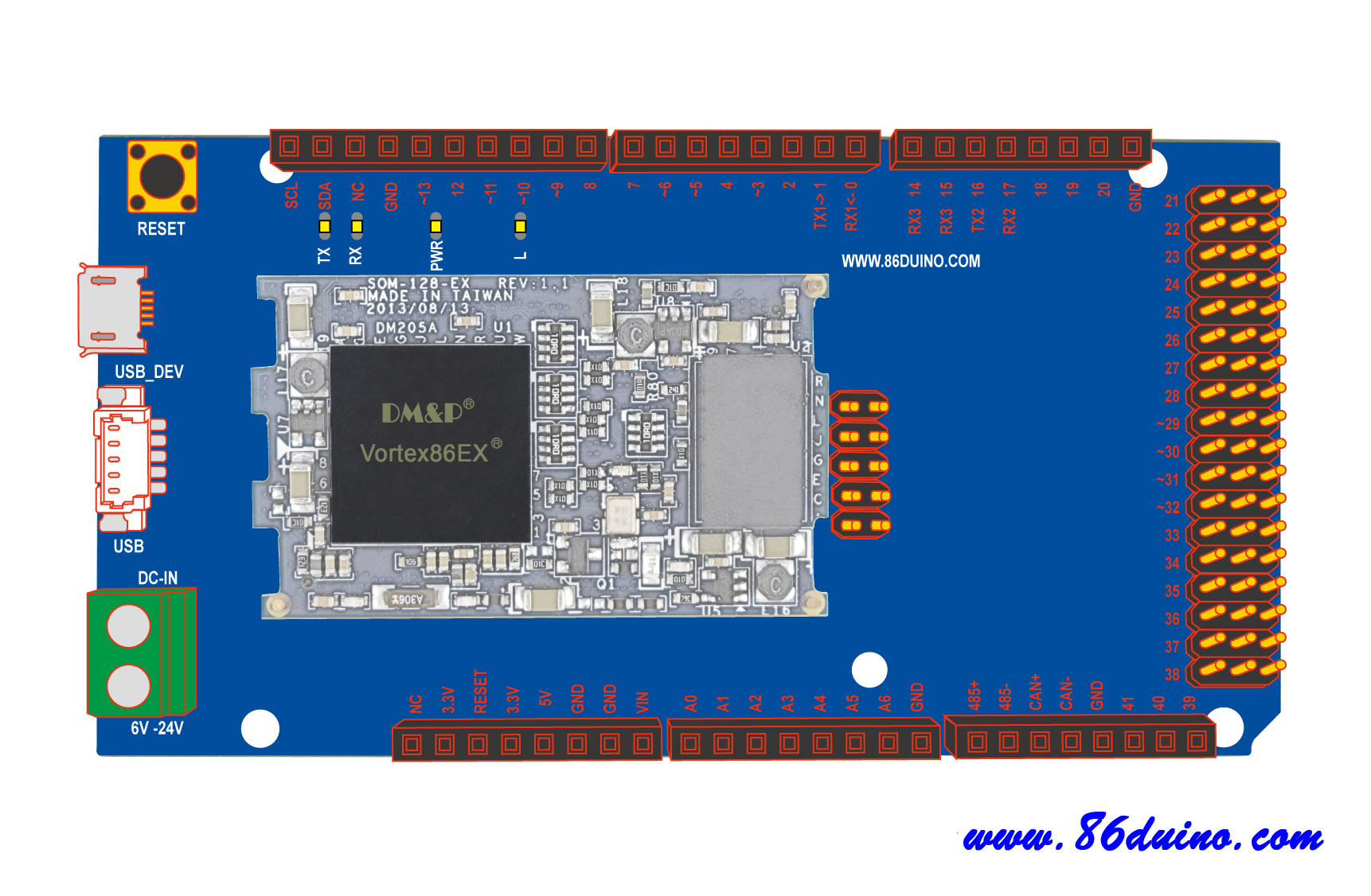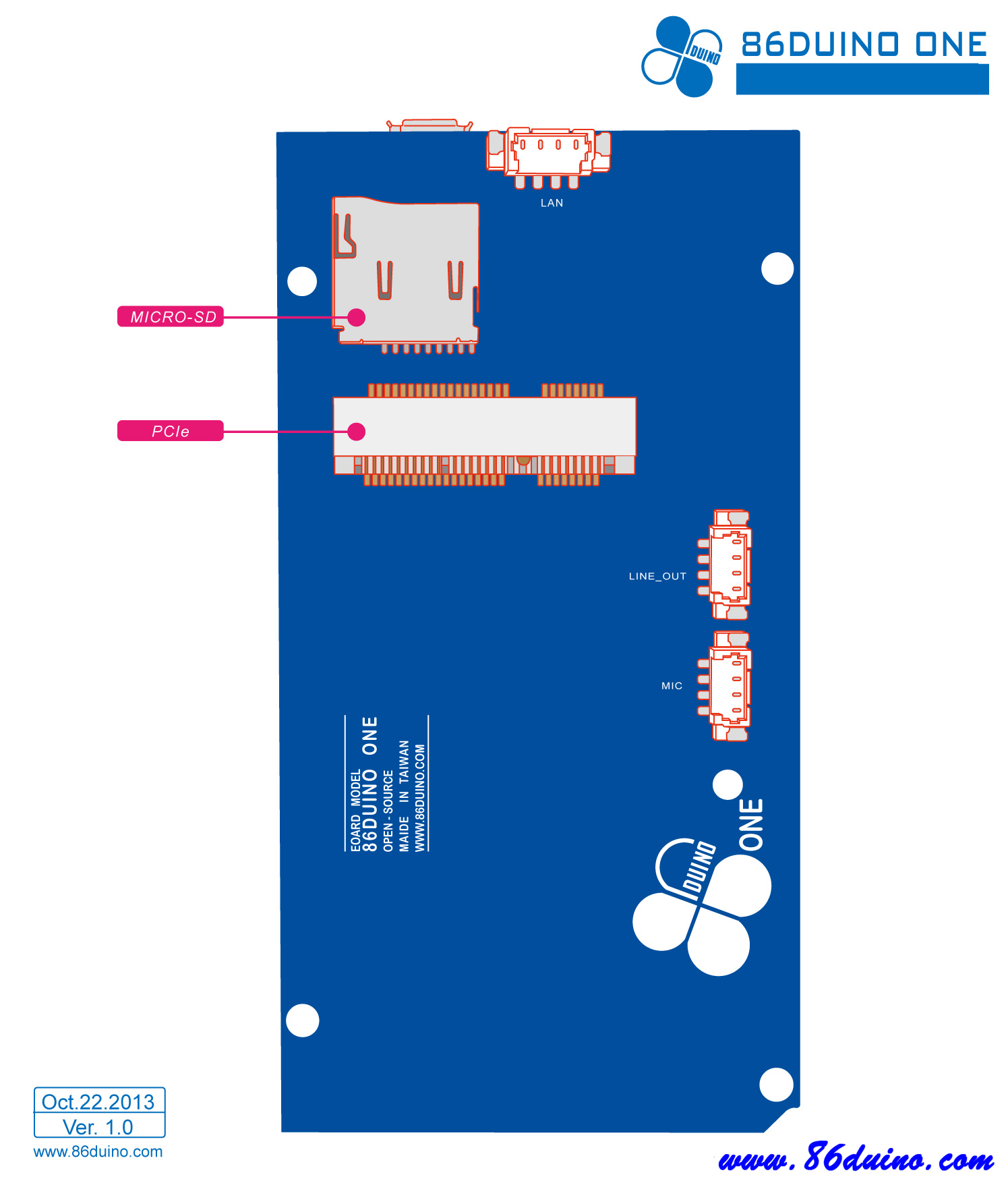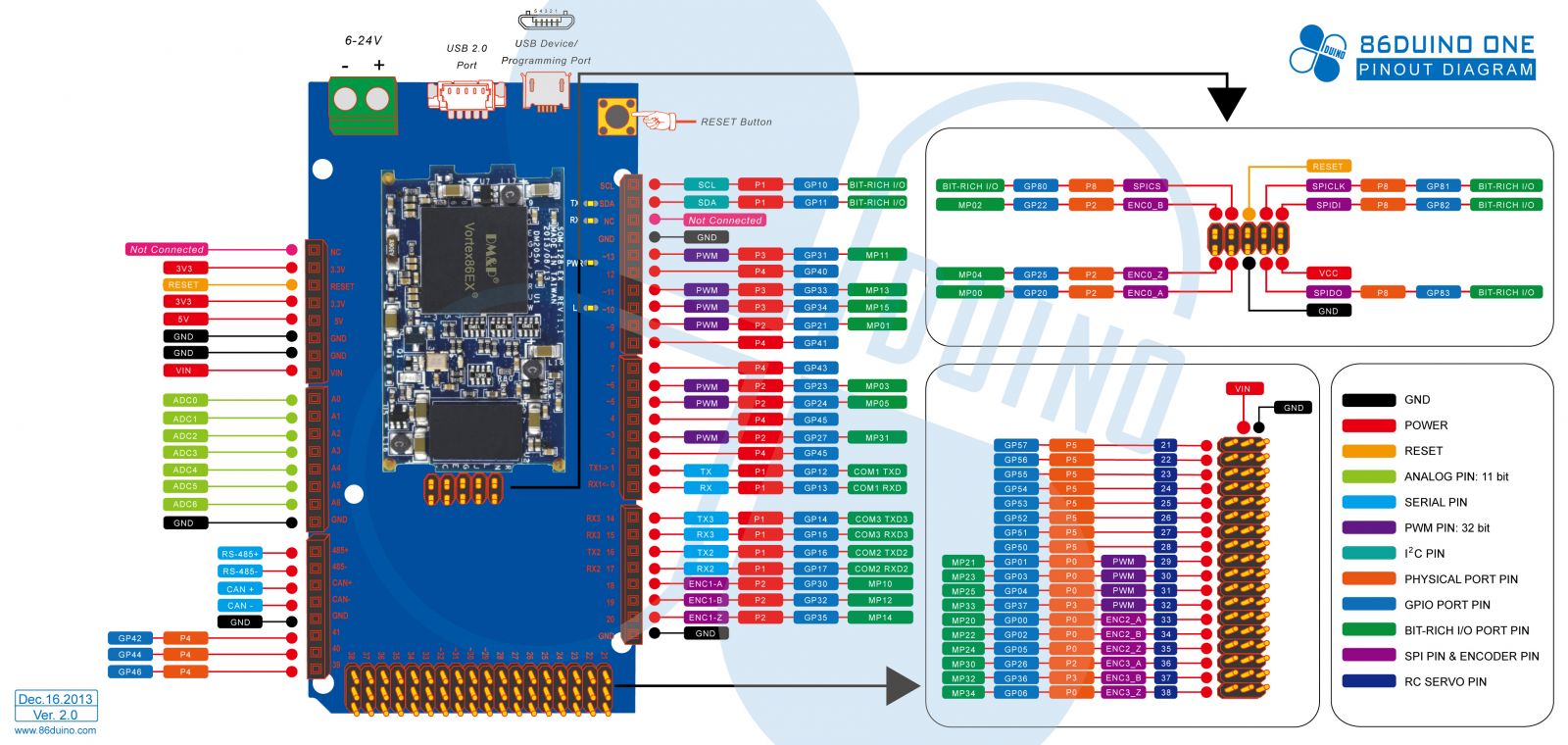 Specifications
Processor: Vortex86EX
Clock Speed: 300 MHz
Memory: 1GB DDR3
Flash Memory: 8MB
Digital I/O Pins: 45 (of which 11 provide 32bit PWM output)
Analog Input Pins: 7 (11bit)
Operating Voltage: 5V
Input Voltage (recommended): 6-24V
DC Current per I/O Pin: 16 mA
DC Current for 3.3V Pin: 400 mA
What's Included
Applications
Custom laser logo engraving service
Download
The product has been added to cart!
The product has been added to cart!
Your shopping cart has0items. Total amount: USD0.00(NTD 0.00)